Saturday, January 29, 2011



EdenFantasys is a wonderful ADULT TOY STORE....
This shop is not just sex toys (vibrators and dido's) but they also have very sexy lingerie. It's very exotic from baby dolls to dominatrix outfits. Hand cuffs and blind folds. And with Valentines coming up I think we could all use a nice surprise for our significant other. There is such a variety of panties and Bra's, just look at these stunning designs: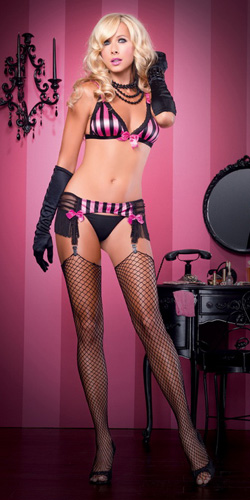 There prices are just perfect... where else will you find the sexiest Bra and panty sets for so cheap. The first picture a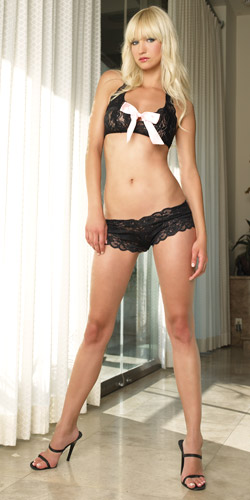 bove is the Irresistible set and it's only $31.99! Really! And the second set is the Butterfly lace halter bra set for $19.99!! I have never seen such gorgeous ensembles for such a great price. If I looked at it and had to guess a price for the Irresistible set I would guess it at at least $50. So I consider these a steal. And you are certainly to please your partner with anything you get from EdenFantasys.
One of my favorite things about EdenFantasys web site is that you can leave reviews. And read review from others that have bought what you are looking for. How great is that. The above Irresistible set has 15 reviews!

Now there was no way EdenFantasys would leave out the men! WOW... is all I got to say. You can check out the variety of Realistic Vagina's, Raunchy Underwear, and something I never heard of, Blow Job Imitators! These would make great gifts for your partner. I certainly will be looking at "something" for my hubby.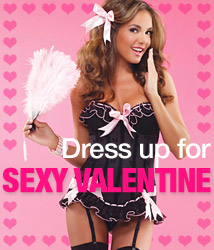 EdenFantasys has a lot more to offer it's visitors. This includes Eden Community with reviews and interviews, as well as The Eden Cafe Blog. It's free to join. Be sure to get in on the Forums and Polls to get your opinion in!

I believe this is an all around great adult website. It offers more then just sex toys and lingerie. It's a community. I hope you enjoyed reading this review. And come back soon for more of my opinions.
-Misty
Labels: Adult Toys, Baby dolls, Blog, Blow Job Imitators, Community, Dominatrix, Eden Fantasys, Exotic, Forum, Interviews, Reviews, Valentines, Vibrators