Monday, April 20, 2009
Hey! Its been a little crazy around here. My father is back at the doctors today. He isnt happy as they didnt get back to him about his diagnosis. As far as wich form of lymphoma cancer he has. I will be calling him later this afternoon to see what he knows. I visited him yesterday for about 8 hours, I did my laundry there and visited with him. Also had my brother take me to P&C to get my dad some powerade, jello and soup. I been taking care of him best i can. Not having a car right now makes it hard to get out and see him. But i try to get there at least once a week. I just paysomeone to bring me there and take me home. This comeing friday my father and I have a wedding to do, im hopeing he is up to it. One way or another he is determined to do it unless he gets admitted to the hospital, then i have to call the customer and let them know. That would really suck since it would only be days before there wedding. can you imagine that. But there isnt much we can do if he is admitted. Anyways, his liver isnt working, he is about as yellow as homer simpson. its scary and sad, even the whites of his eyes are yellow. I hope they start treatment soon. please keep him in your prayers. He's gonna need it.

Well, I am improving on my photography skills. I have gotten many complements from multiple sorces. im very very pleased. Im trying really hard to learn everything i can and then perfect the skills im learning. Thanks to my father, he is a wealth of information and i intend to learn as much as i can from him.
here are some pictures i did with my little Nikon, nothing great but thought id share them.
This is me... taken 4/18



This is skie & her cousin Emily playing with Skie's Littlest petshop @ the kitchen table... taken 4/17



This is our cat Bibble laying on the deep freezer. Isnt she cute!



My daughter and me!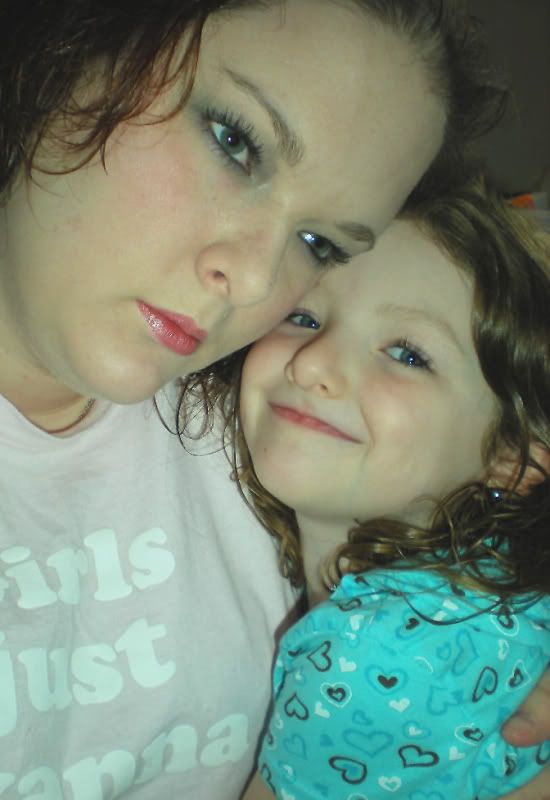 ok, hope you enjoyed the pictures.
Skie has been doing great. her spring vacation ends tomorrow as she goes back to school. She got to spend time with her favorite cousin Emily. Emily stayed the night here a night and Skie visited Emily yesterday while i was at my fathers. They always have fun together. When Emily was here I took them to the park and did some awsome pictures of them, dont worry will show some on here in a sec. They had tons of fun, and took them to the stewarts to let them pick out a flavored milk and a candy. dont take much to keep a couple lil girls happy.

Here are some pictures i did of skie....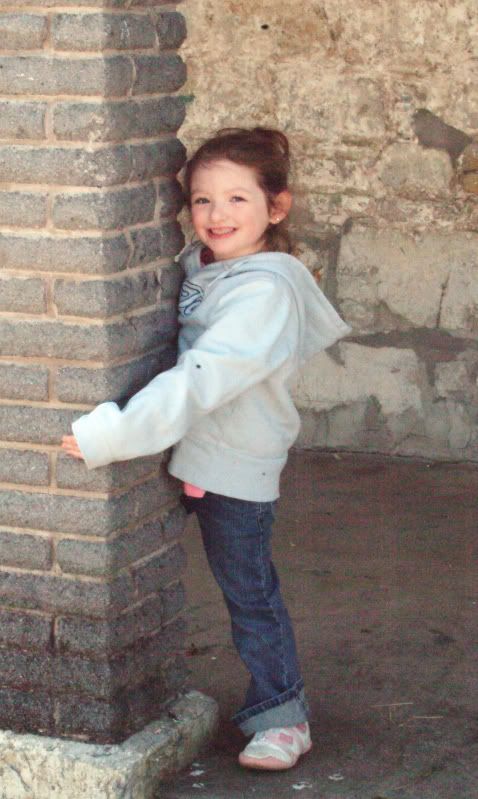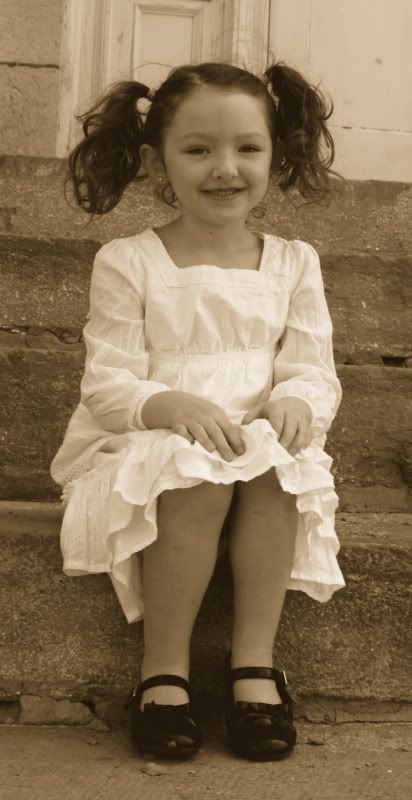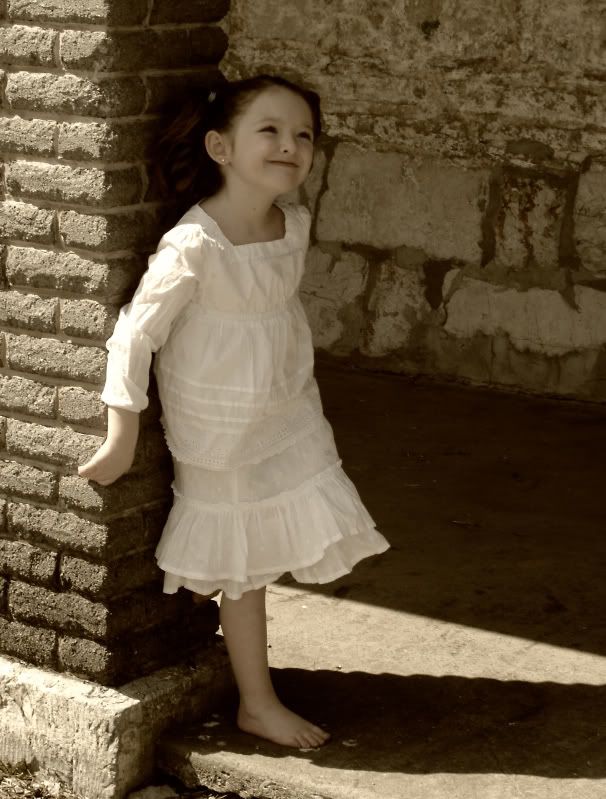 Anyways, The cats are driving me crazy... FUR EVERYWHERE! i went to take out my dress pants for the wedding on friday and they are covered in fur. yup, so now i gotta figure out how to get them washed before the wedding. Bibble is a weird cat, she ate and olive the other night. This cat also has a sweet tooth, she eats pudding and cake and frosting, also drinks kool-aid. Misa the lil boy kitty eats rice pudding. lol. we always have the weirdest cats.

I jumped back into couponing, bought 5 newspapers yesterday. There where some decent coupons. but im sure once i get my stash built up again i will be getting lots for cheap or free again. I find it to be a lot of fun trying to find things that would end up free after using a coupon. lol.

I made some banana bread the other day, i used a different recipe and it came out a bit flat, so im going back to my old recipe. Im thinking about makeing some cupcakes today for nick to take to work tomorrow. I like to keep his friends fed, especialy the ones that give him a ride to and from work. But we may be going to a coworkers house today to hang out, possible BBQ. It is raining out but i dunno.
Im all out of my Effexor, just took the last one about 30min. ago. I called my dr. to see if she can call in a prescription but i got the messeging service and left a message. No call back yet. Gonna call them here again in a min. without that medicine i will be very sick.
ok, enough of that. hmmmm. oh what to hear something disgusting? well some of you know of all the bullshit with nicks mother. well the cell phone we where using belonged to her so she took it back and well my sister called that phone expecting to get ahold of me. well nicks mother answered the phone and filled her full of lies. Nicks mother told my sister that I had told her that anytime I had left Skie with her that she abused her... (yea, my poor sister was practicly crying, she knew it wasnt true and that i wouldnt say that but was so worried about the fact that she had said this.) She also told my sister that when i had invited her over for dinner i didnt really want her there. (thats not true, i wouldnt have invited her if i didnt want her there in the first place.) you know, how can a person ba as sick as she is, filling my sister with these lies just to some how hurt me. well, my sister knew these where lies, but still worried. she worries a lot. she called my dad and my dad knew it was lies as well. She couldnt get ahold of me since i didnt have a phone. Well i finaly got a phone (tracphone) this past friday and called her to see if she would watch Skie this comeing friday while i do the wedding with my father, and this is when she told me about what had happened. I was like that is bullshit since i was calling her to see if she would watch skie. jeaz, i was and am so fucking pissed about this shit. Besides the point she couldnt watch Skie because she already has plans. no biggie, i will find someone to watch her. This shit makes me sick to my stomach.

Well, thats about all i have to say today. stay tuned!
-Misty